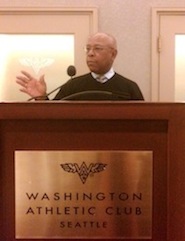 Don Roberts provides dispute resolution and investigative services. He specializes in investigations involving employee misconduct and equal employment issues (wrongful termination, constructive discharge). Don is also highly experienced in conflict resolution, mediation, and investigating sexual harassment in the workplace. Don differentiates himself from his competition, by providing a "teambuilding session" for the client group involved in the workplace issue; this helps the team, as a group, to bring closure to the adversity they may have experienced, as a result of the problem in the workplace. The teambuilding facilitates a repair of relationships, and brings the focus back on their productivity and goal accomplishment, which directly impacts the company's bottom line.
Don is a former government Special Agent with experience in Criminal and EEO investigations. He has testified in court and understands courtroom protocol. He owns and operates his own company, and worked with law firms in Washington State and California, and other clients in the public and private sectors.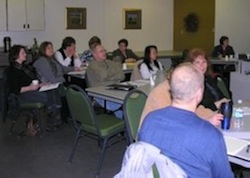 Don applies his extensive training and experience in the resolution of complaints, problem solving, and facilitation. He successfully mediates grievances, and resolves difficult and potentially expensive employment disputes. He understands the high impact these workplace issues have on business productivity, and how they can beat down the bottom line.
He has served as a Lay Advisor to the Washington State Bar Association (WSBA) Pre-Paid Legal Services Committee, and he is a former Commander and Division Chief with the USAF Office of Special Investigations (AFOSI).
Don has a Bachelor of Arts degree in Psychology, and a Master of Science degree in Criminal Justice Administration. The Institute of Applied Management and Law also certifies him in the Essentials of Human Resource Management and Employee Relations Law.